~Rosmarinus Garden Shop & Design Studio~
By Liz
I've always loved the brick and flint properties of East Anglia and thought that this
kit by Sid Cooke was small enough to experiment with. This is how it ended up.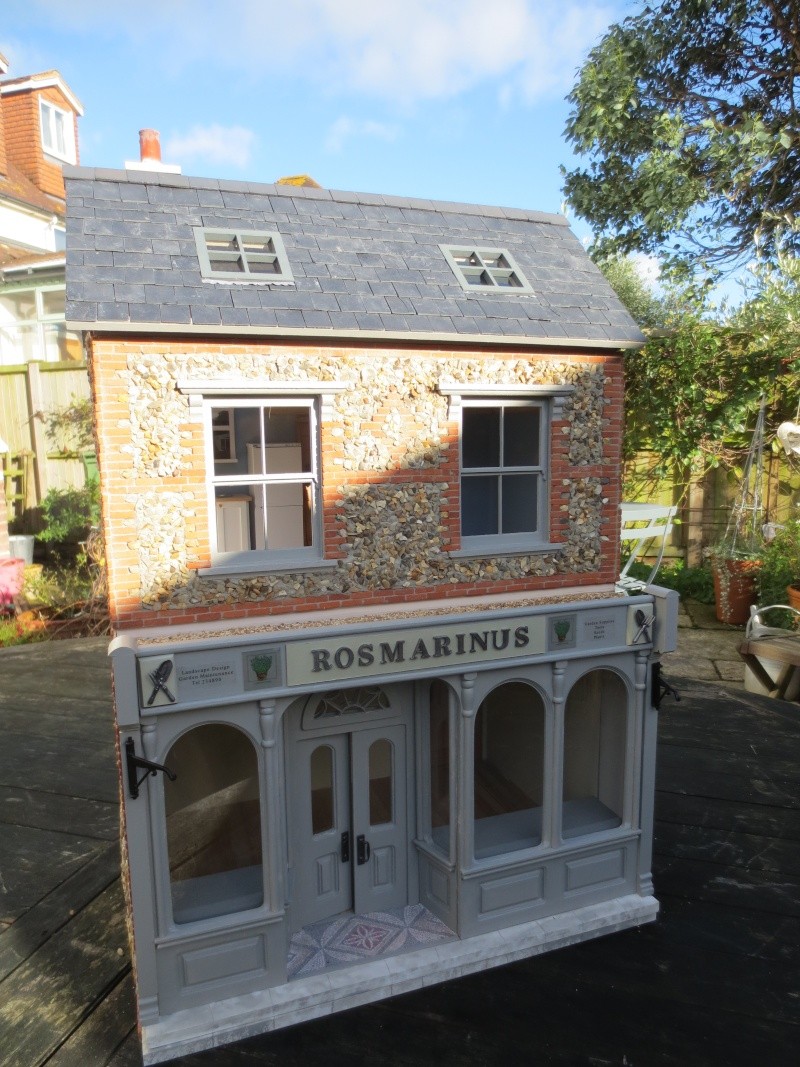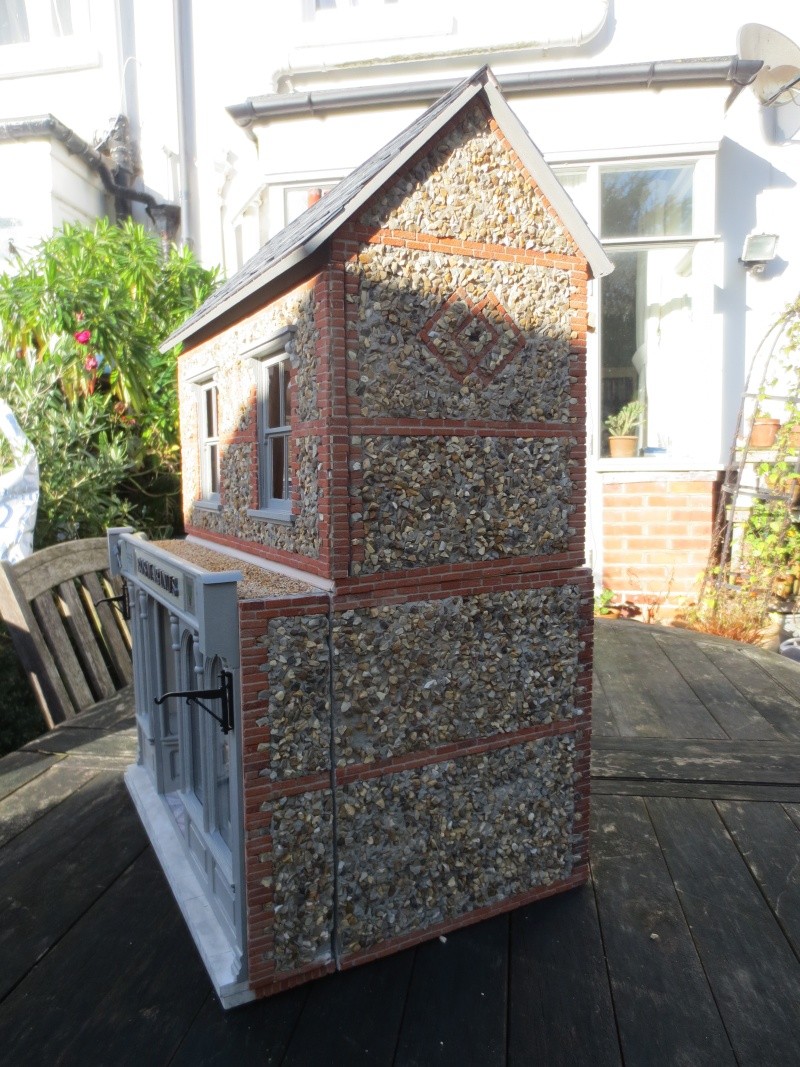 It was initially finished in December 2013 just in time to put the decorations up.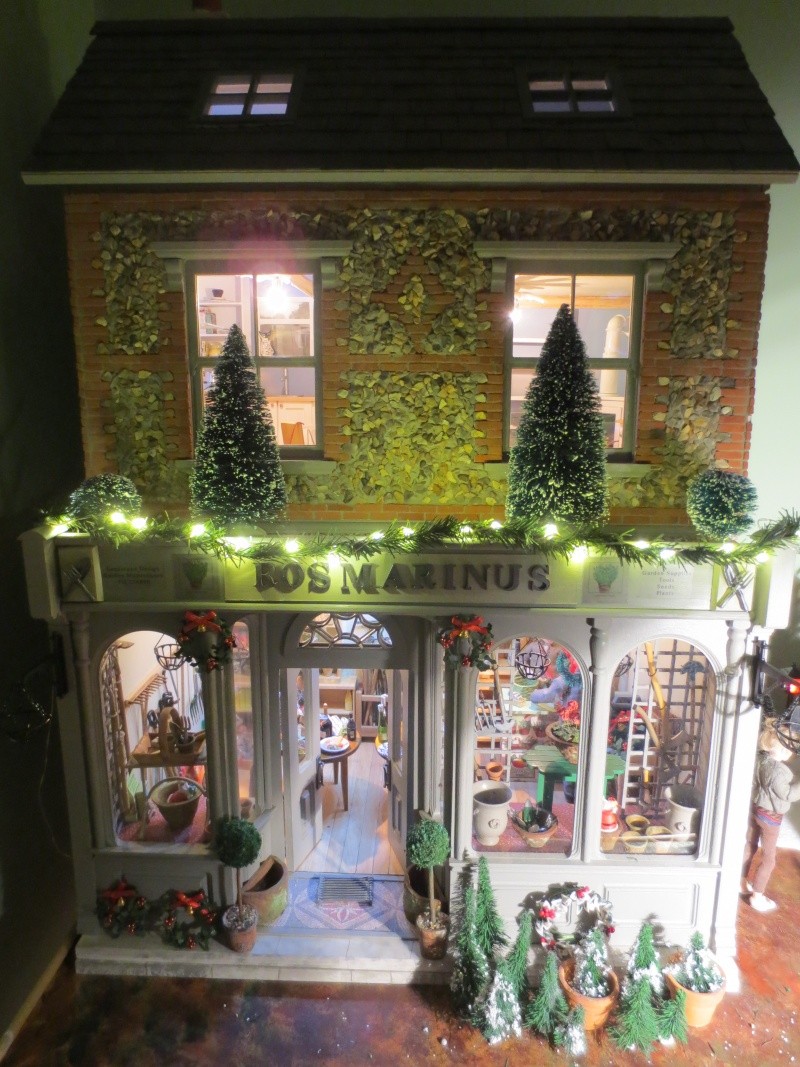 Come inside the shop - you are welcome!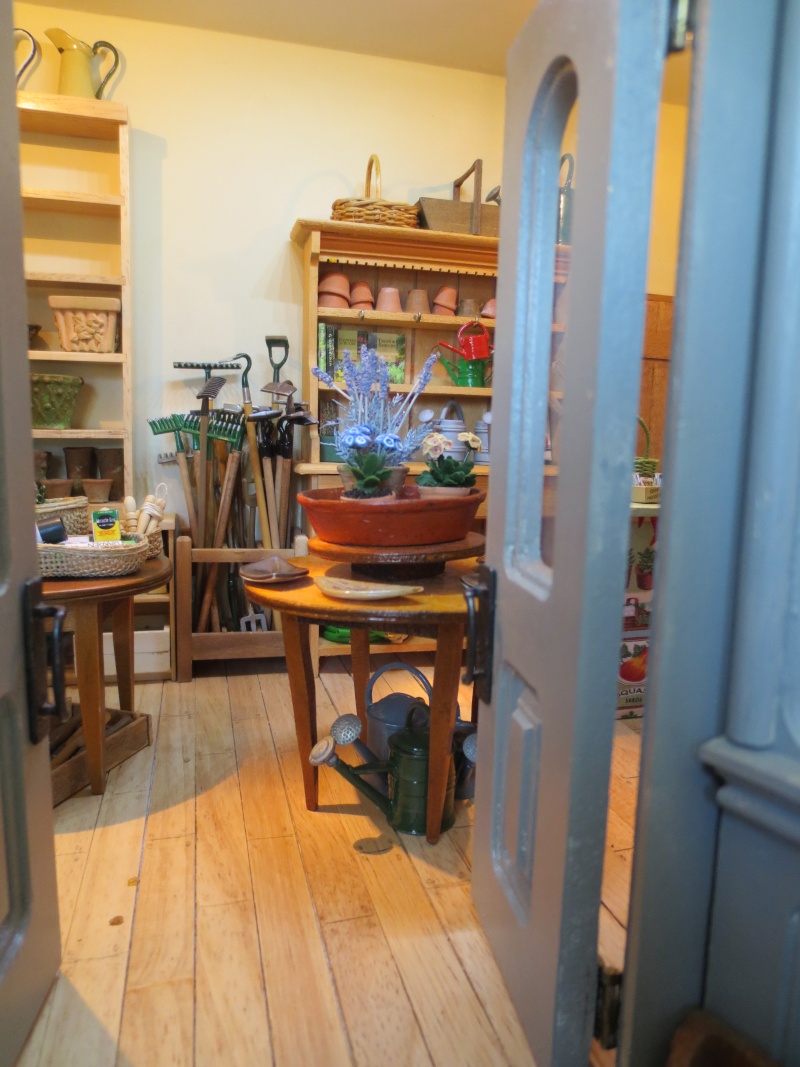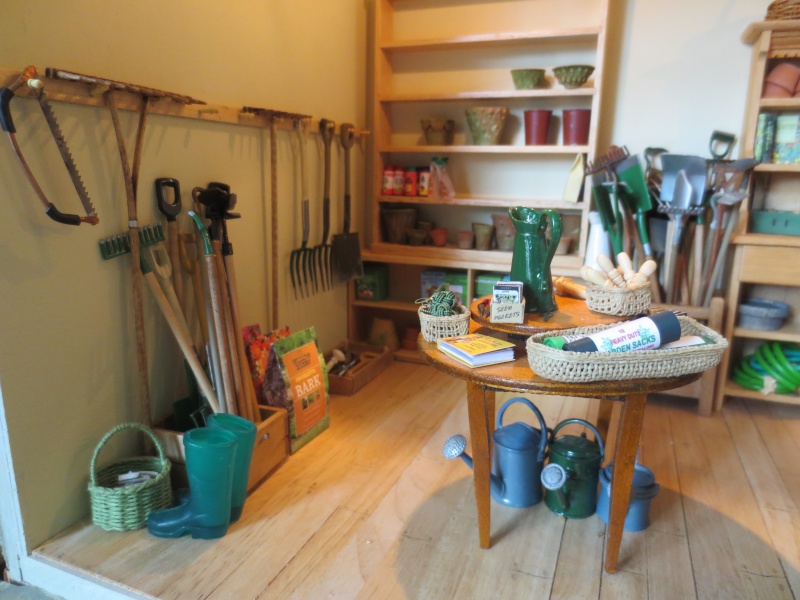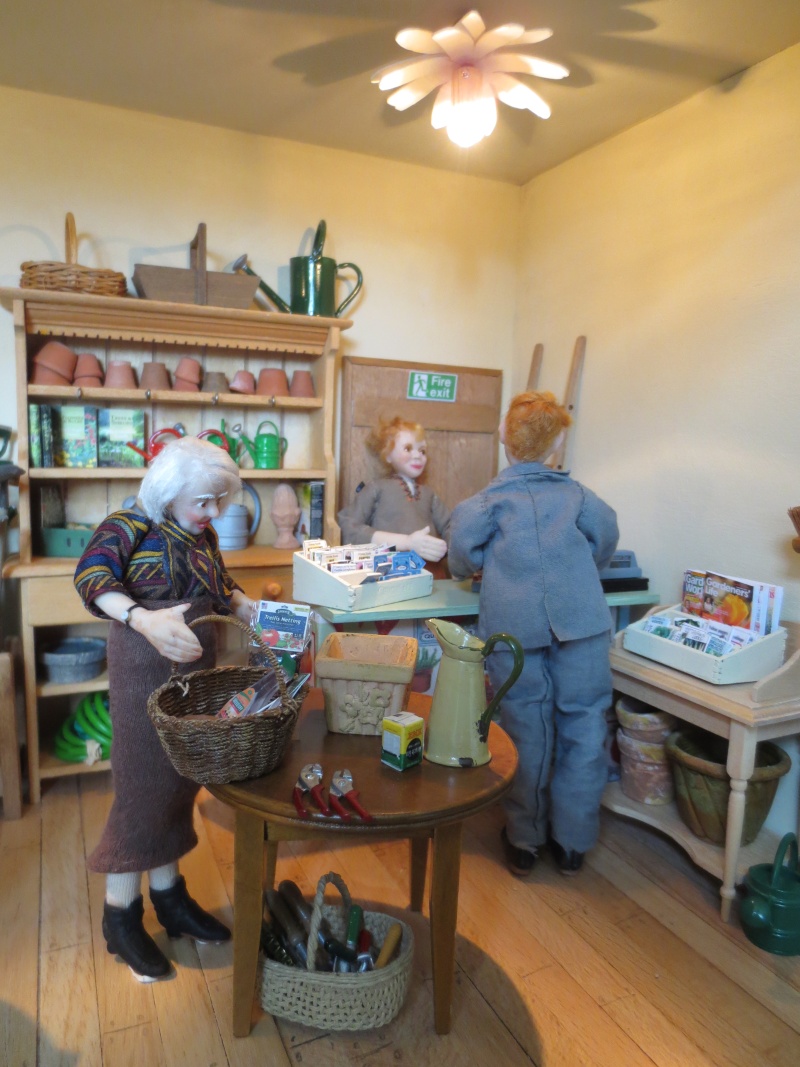 Late night shopping.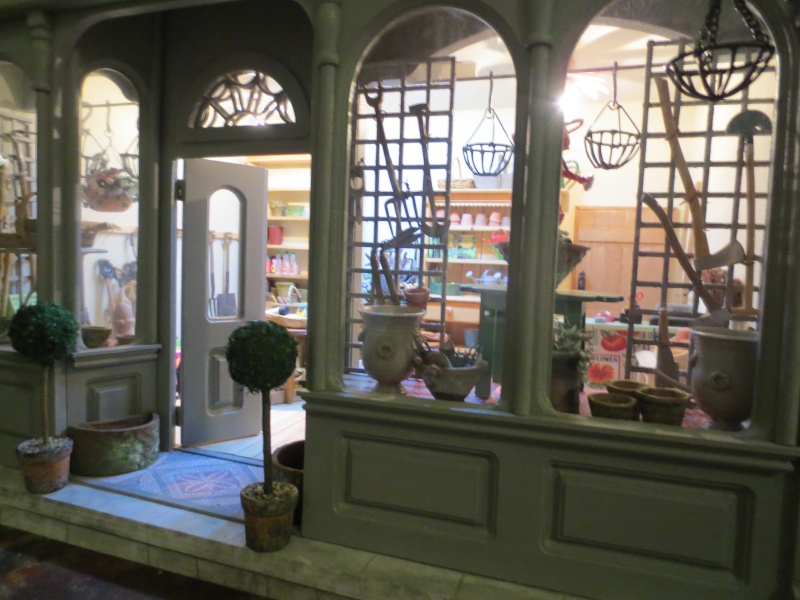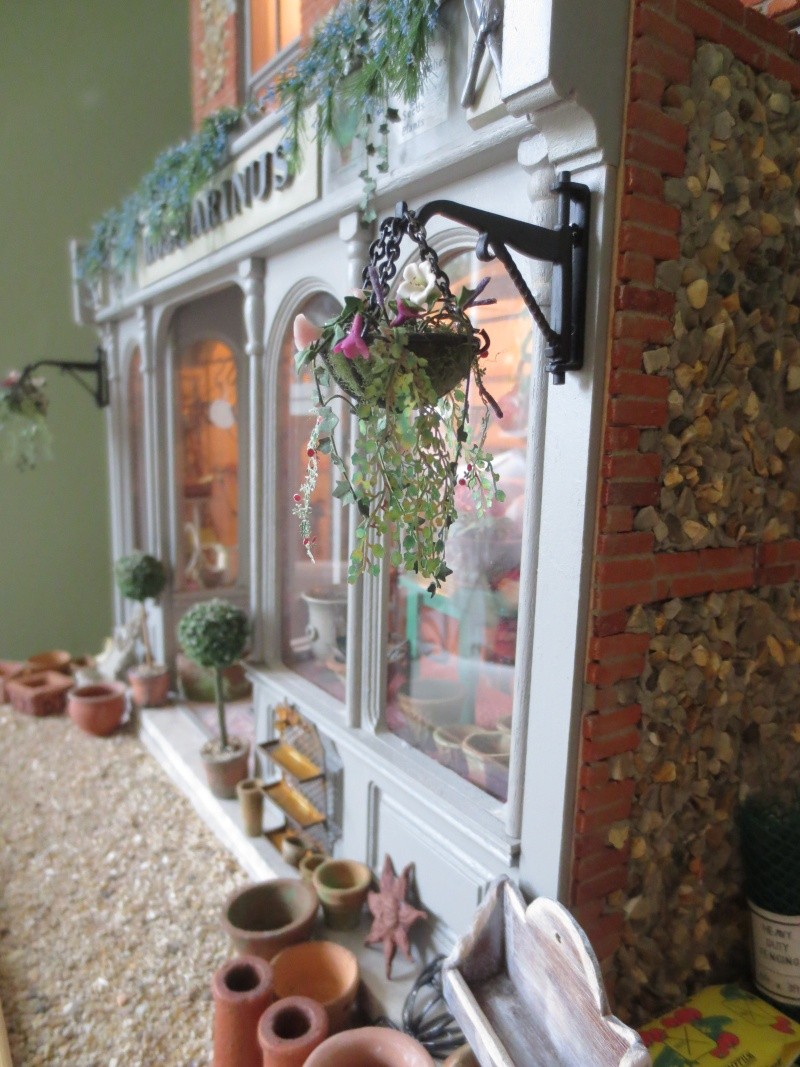 The Living Accommodation Above The Shop.

This is were Rose, the proprietor of the shop relaxes at the end of a hard day. She insisted that she have a
modern open plan, airy flat and it had to have a kitchen by Elf Miniatures. Who am I to argue with that?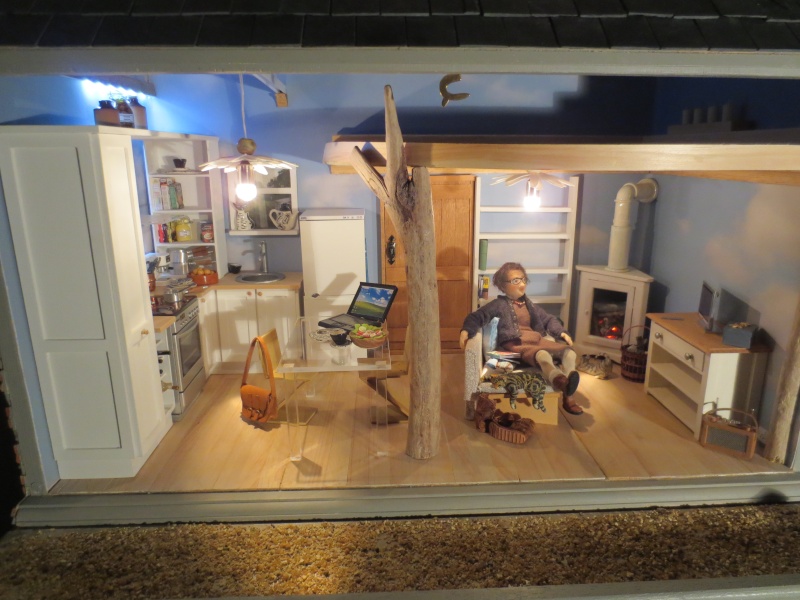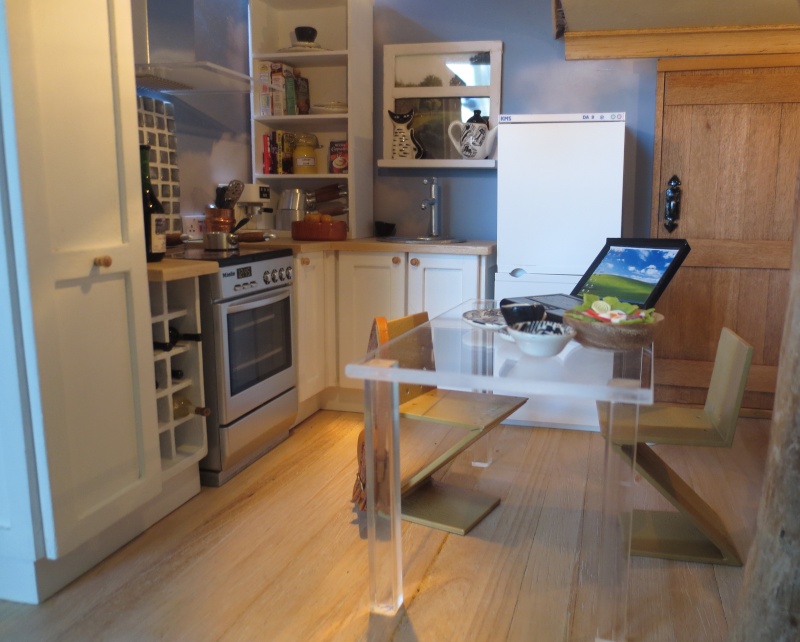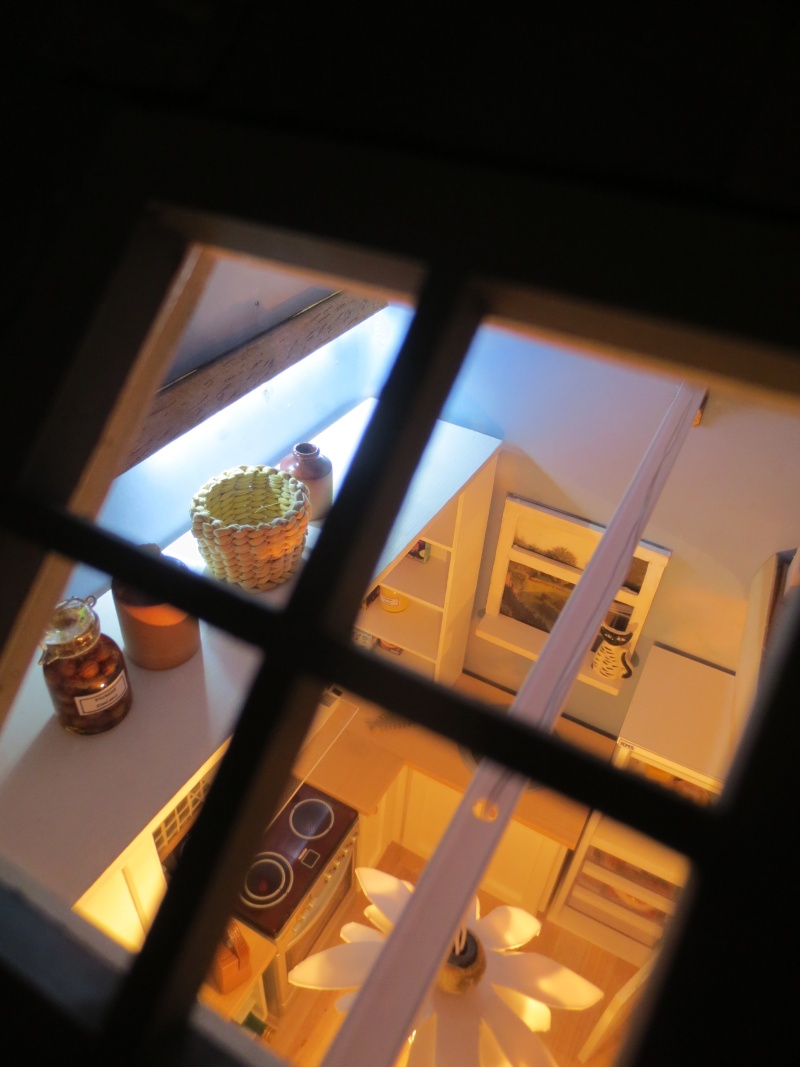 The shop and flat together and the mezzanine sleeping area above the flat.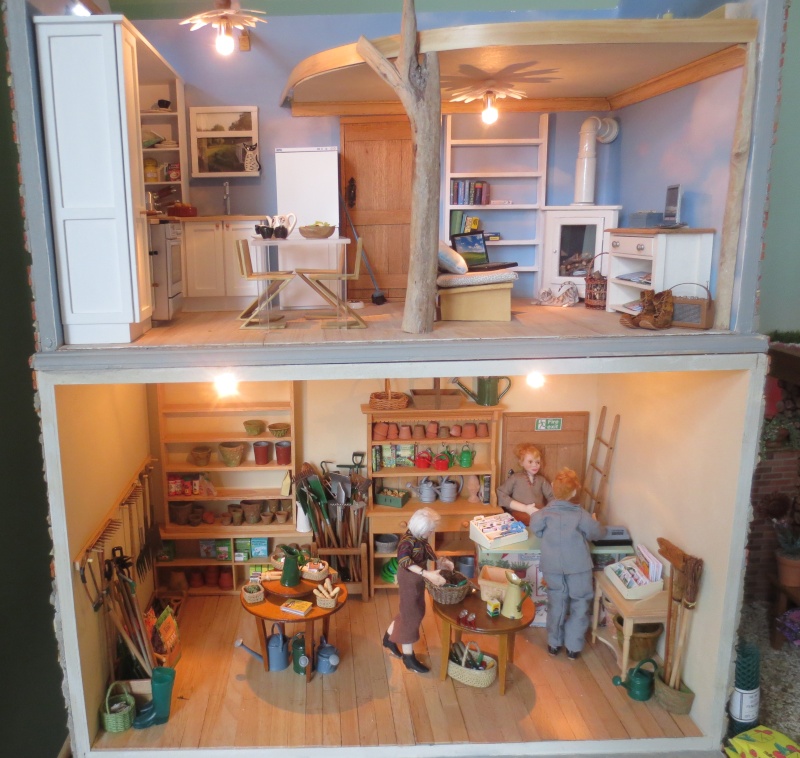 The Garden Design Studio - Growing Places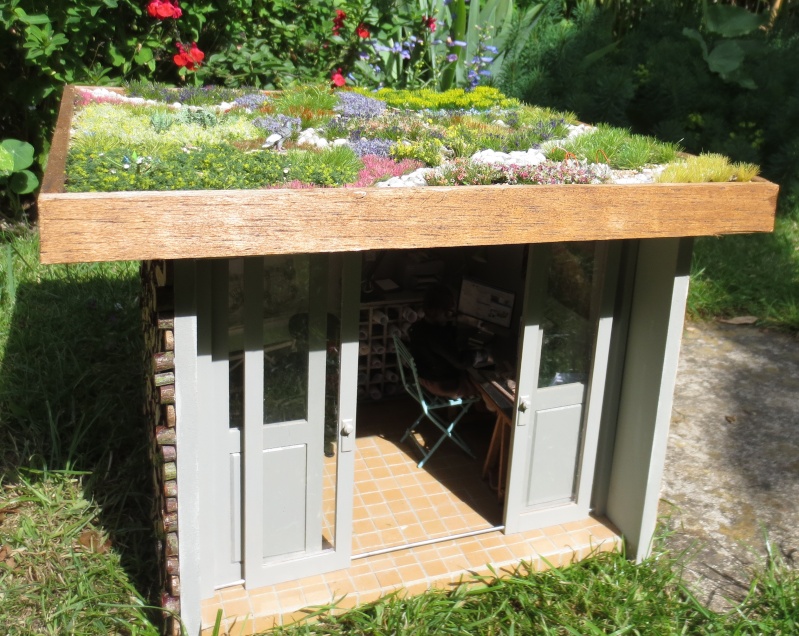 The log wall.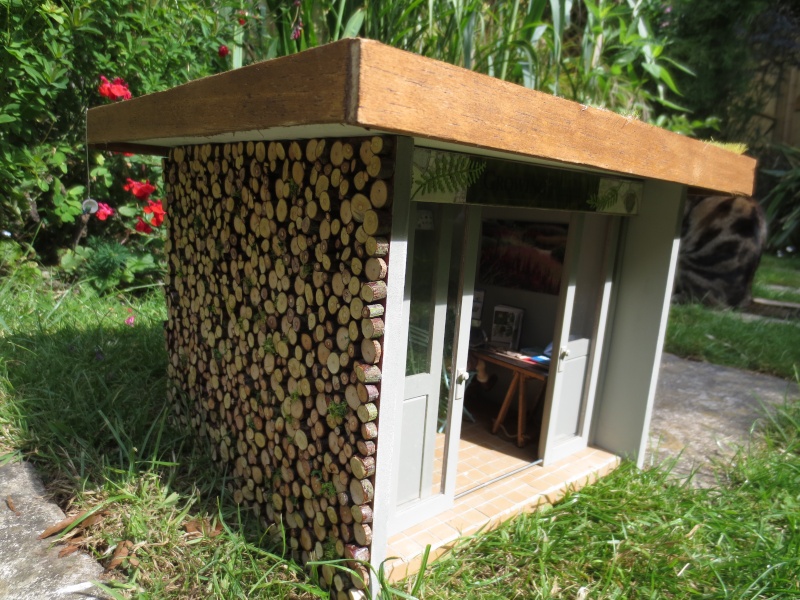 The Green Roof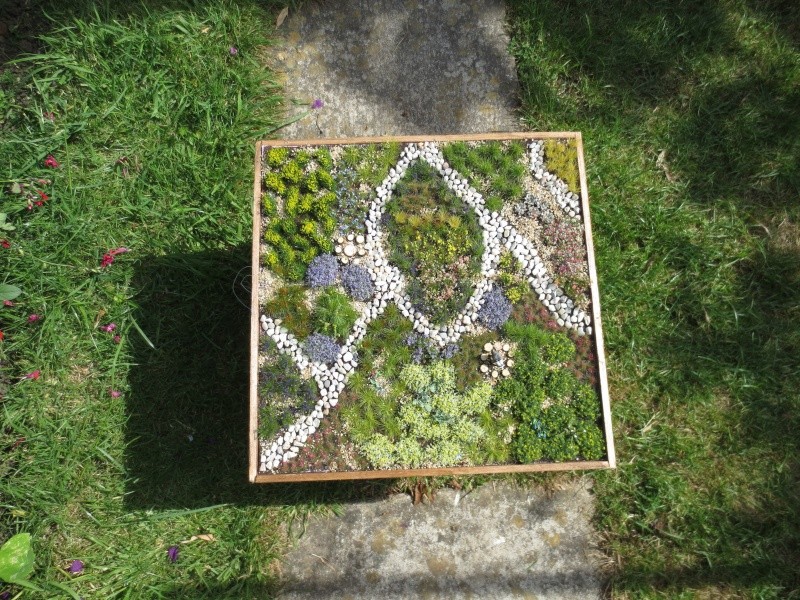 Every green space must have a snail in residence!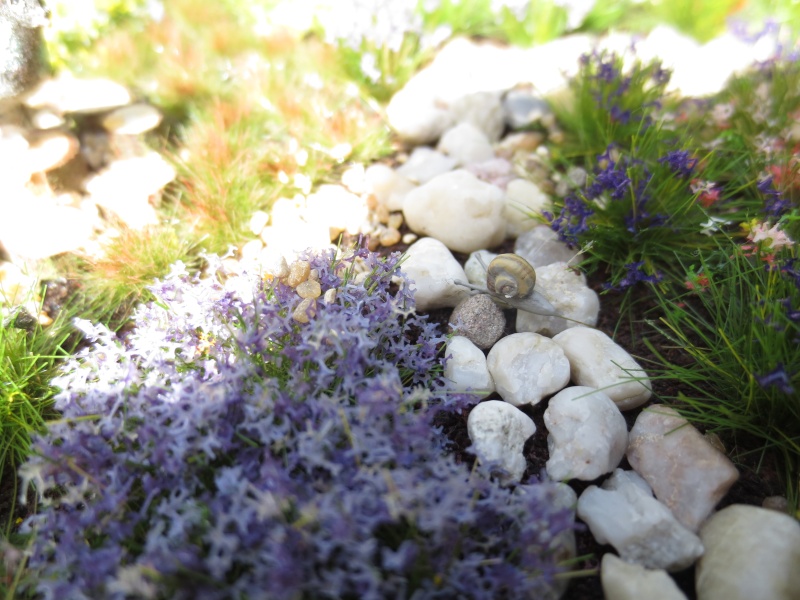 Inside the Studio. You may be able to spot Rose's three Gold Medal certificates from the Chelsea Flower show.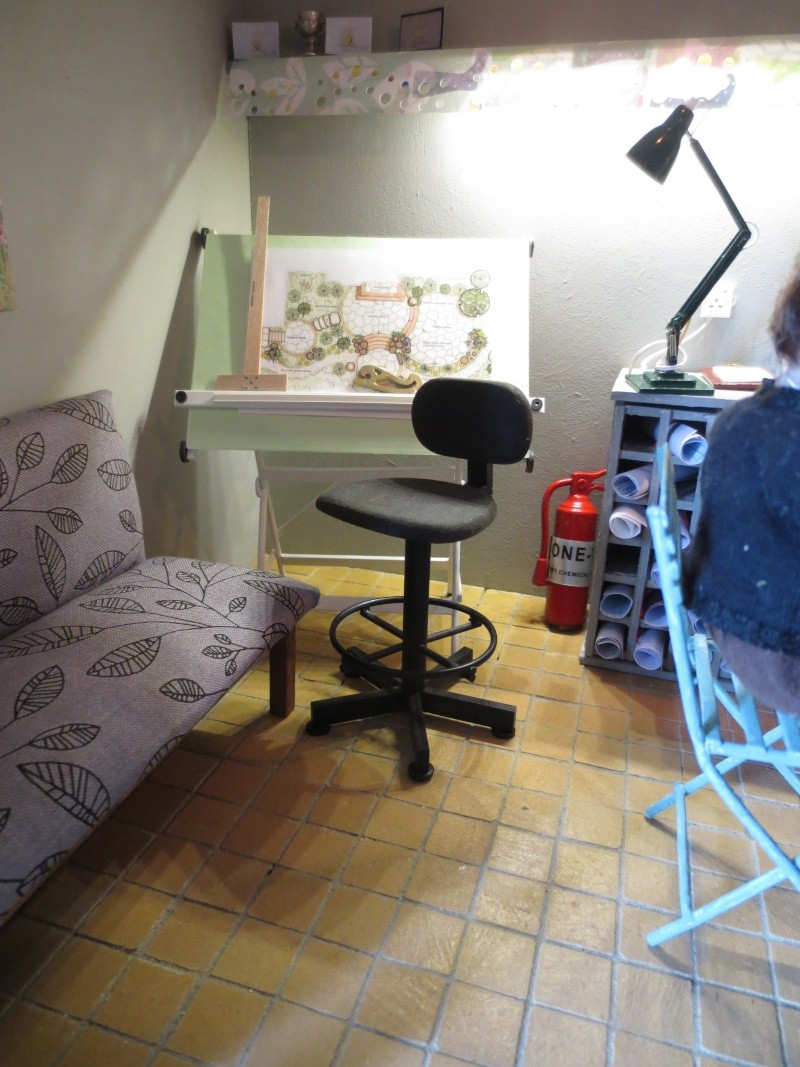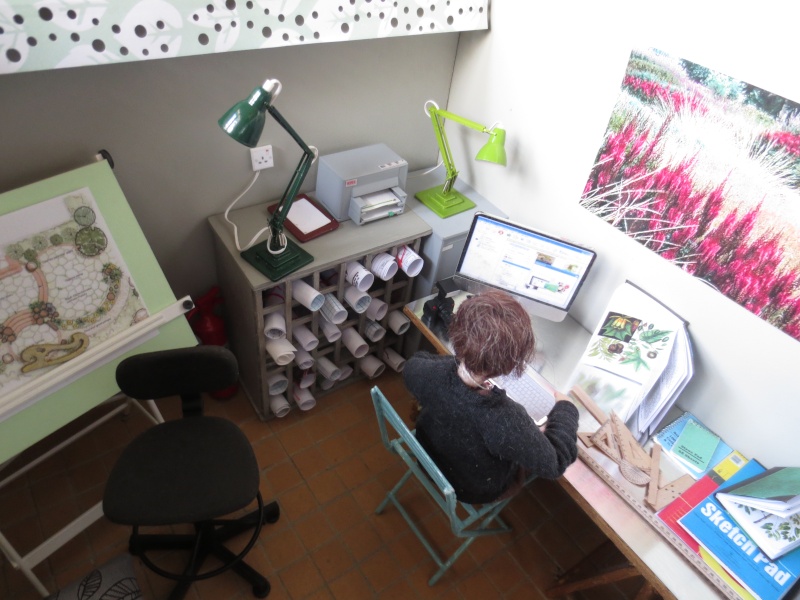 ~ A few random shots ~

Between the two buildings and a view to the gate at the back.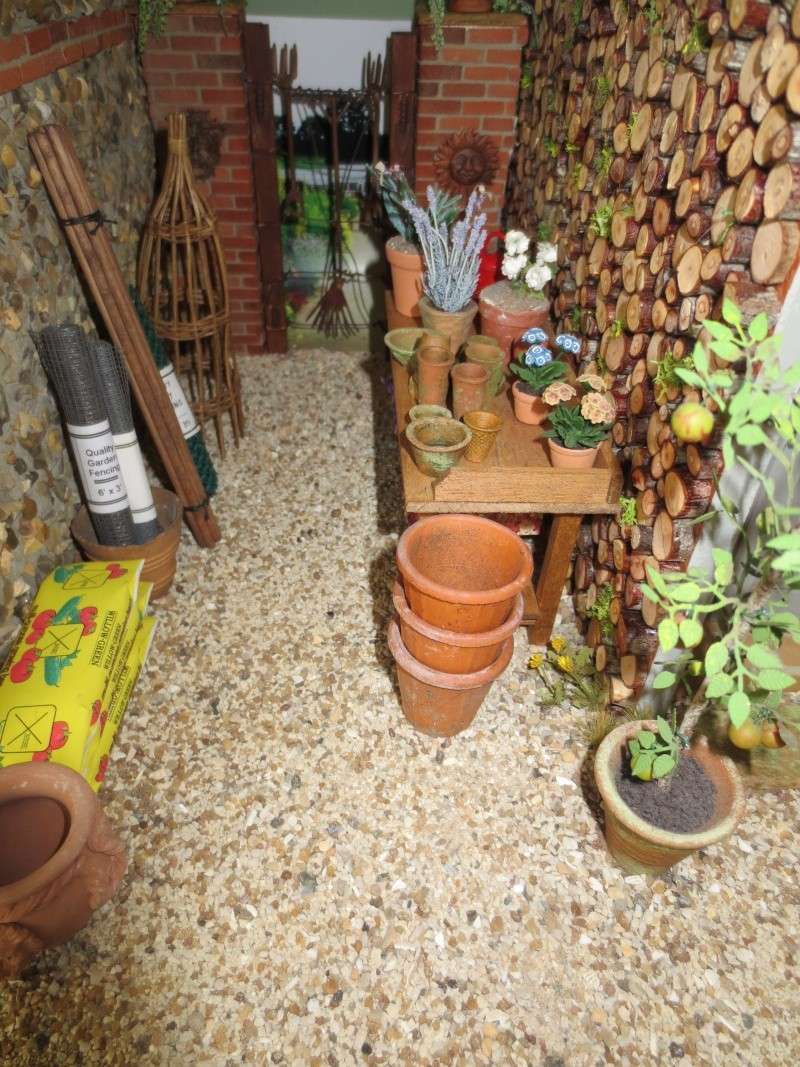 Got to have some weeds!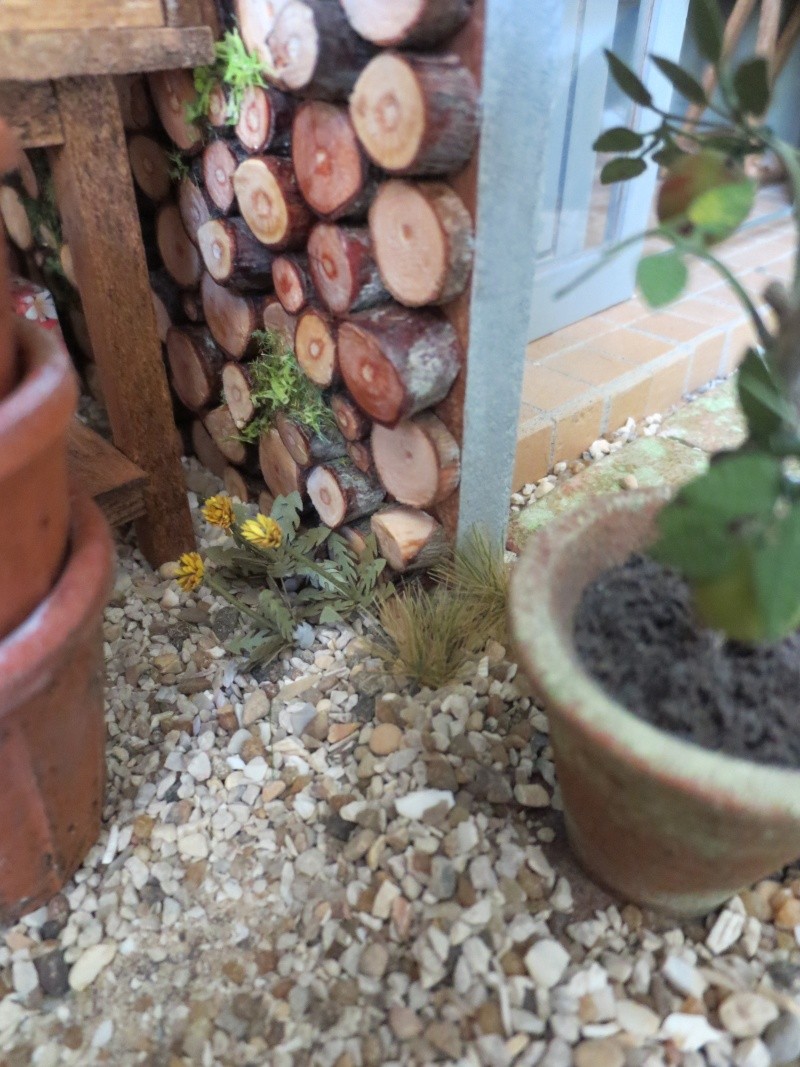 The two buildings together September 2014. No mini building is ever
completely finished as there's always room for more accessories isn't there?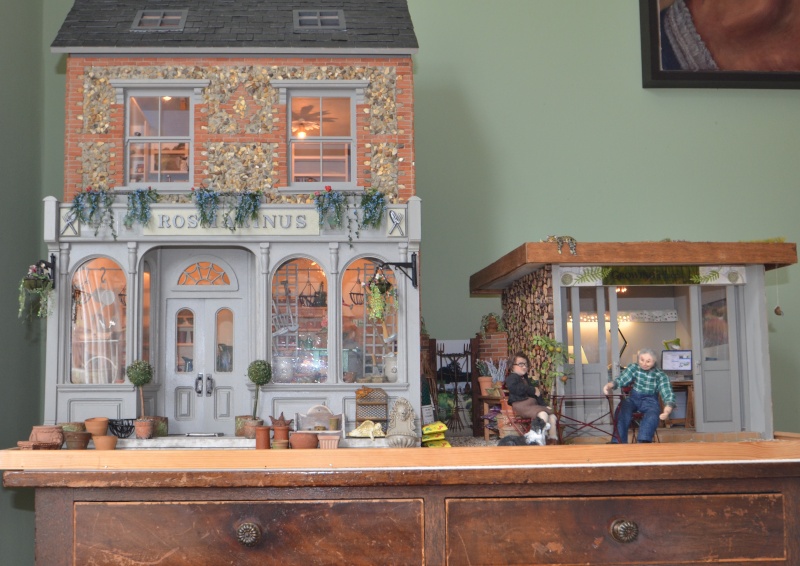 Finally I'd just like to say that I couldn't have done this without these chaps............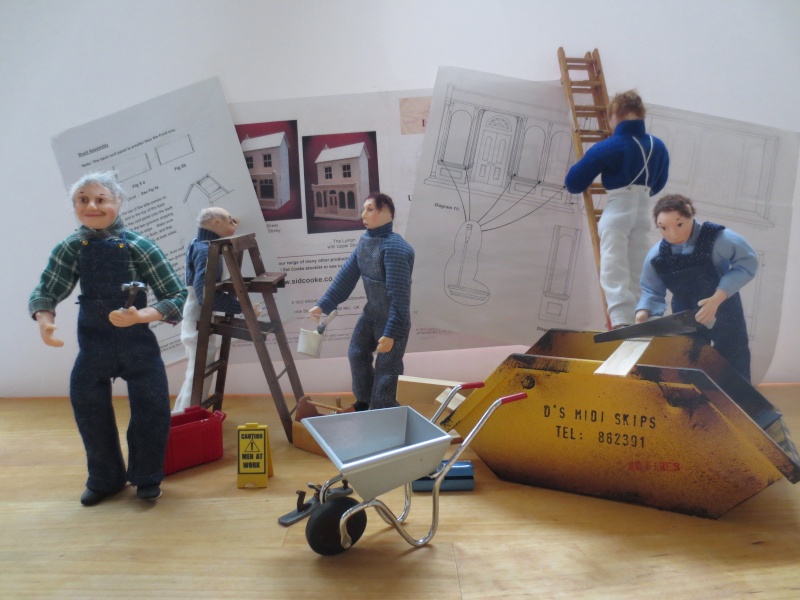 They cheered me up all the way throughout the shop build and the design and build of the garden studio.
It might have been done sooner if the project manager had got the materials on site in a
speedier manner and there wouldn't have been the need for quite so many tea breaks.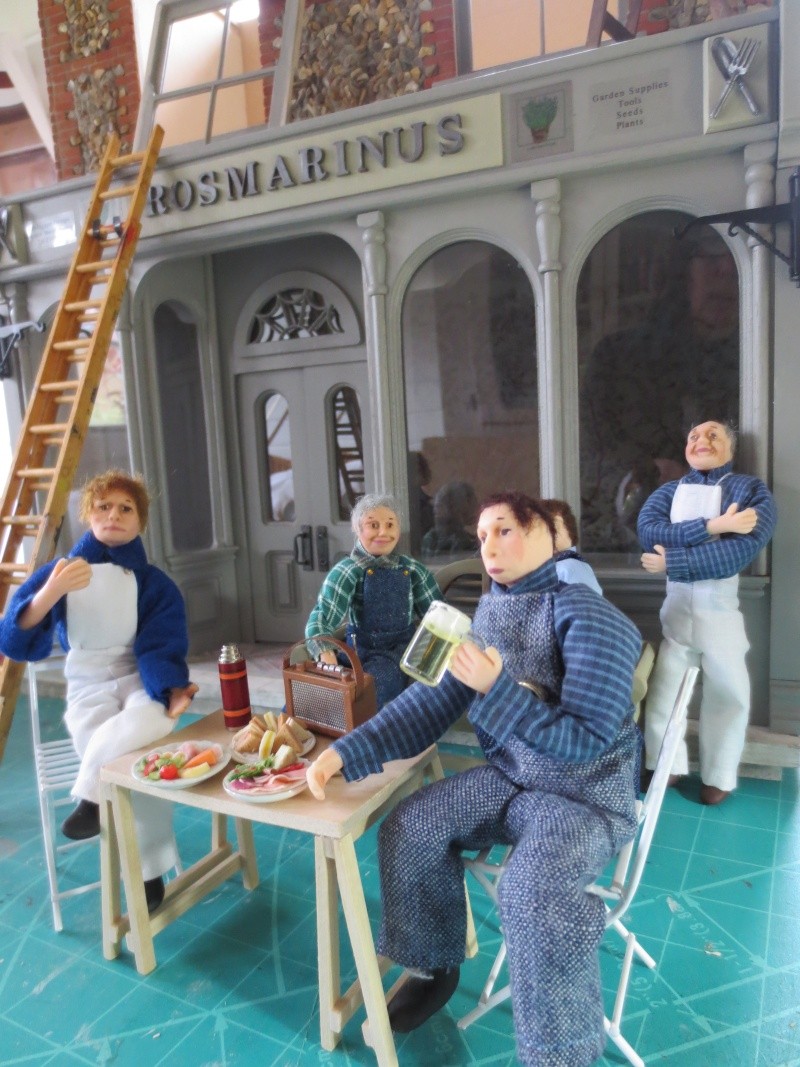 Thank you to Detta's Darling Dolls for supplying them and to Dilly Dolly Daydream for Rose and her shop customers.
To Elizabeth at Elf Kitchens for her wonderful work and countless other miniature suppliers.
And to those too, who inspired me to have a go at making what I couldn't find.

But most of all a huge thank you to all my mini friends for the encouragement,
suggestions, help and advice and for being with me all the way with this project.
To Patty must go my heartfelt thanks for giving me the space on her website xxxxxxxxxxxx

Liz


---